simpleexplodingmaybe wrote:
Some kind of Carmageddon knock-off?
Twist Metal half remembered?
Sounds about right...
OP could be more useful by stating how old he is. Kind of relevant. Closest game my son has seen is Mario Kart 8, but the closest from my childhood would be Motocross on the Atari 2600.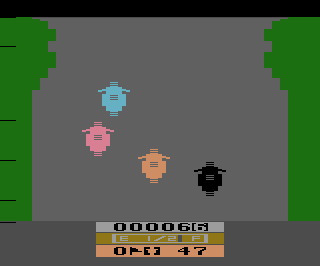 It's a 98% match to your description (according to my memory).