Watching this on Channel 4 The idea of outdoor sex with complete strangers has always made me gag. Watching these guys that do it actually being interviewed is even more disgusting. The armchair psychologist in me has seen that all the women that have been interviewed have got severe self-esteem issues. (As obvious as it sounds).

And the men? They are not right either.

One scene that almost made me gag is where Wife and Hubby are talking and the wife confesses how she was cheating on her man, but loved him so much, that she suggested they go dogging. He went along and watches his misus get shagged by strangers. His wife then says that they are looking for a woman to get involved, so that hubby can get the full enjoyment of dogging. Cue "Two weeks later on screen"

Wife on left. Hubby in middle. Dogging partner of two weeks on right.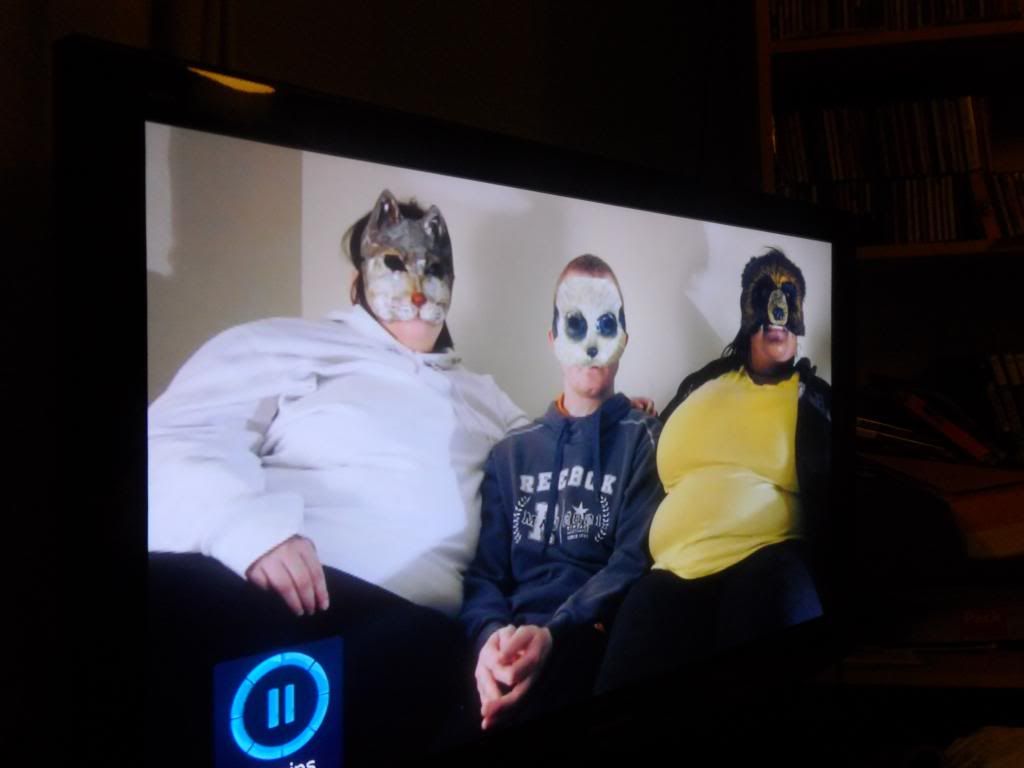 It's like a bizarre live-action BioShock 1.

(It's on C4+1 at 00:05. Like, in 3 minutes)