EDIT, results at the bottom of this post.

So after seeing some impeccable taste in the film score thread I thought I would see what everyone's favourites are.

Just PM me your top 10 movies of all times in order or/and post them in this thread for discussion and in a few days I will post up the forums favourite films.

number 1 gets 20 points
number 2 gets 15
number 3 gets 10
number 4 gets 7 then 6,5,4,3,2,1 points.


I shall start then....oh my god it is really hard to choose a top ten. I looked at my dvds and the top 250 films ever on imdb to help me out http://www.imdb.com/chart/top
and I had thirty films I wanted in my top ten.

I have made some wrong choices I am sure but for times sake as I could takes ages on this, instead I have gone with these in ten mintues -

1: Shawshank Redemption
2: Good will hunting
3: The Usual Suspects
4: Fellowship of the Ring
5: 21 Grams
6: Empire Strikes Back
7: Spirited Away
8: Saving Private Ryan
9: Reservoir Dogs
10:In Bruges

edit. Awards ceremony on Monday, dress to impress. Winning films producer will be informed of this prestigious prize and asked for comment.

Edited by Kichijoten at 15:44:06 13-12-2014


Number 20

The Matrix
1999
"The Matrix slams you back in your chair, pops open your eyes and leaves your jaw hanging slack in amazement."





.
.
.
.
.

Number 19

Godfather 2
1974
"This is quite simply one of the saddest movies ever made, a tale of loss, grief and absolute loneliness, an unflinching stare into the darkest moral abyss."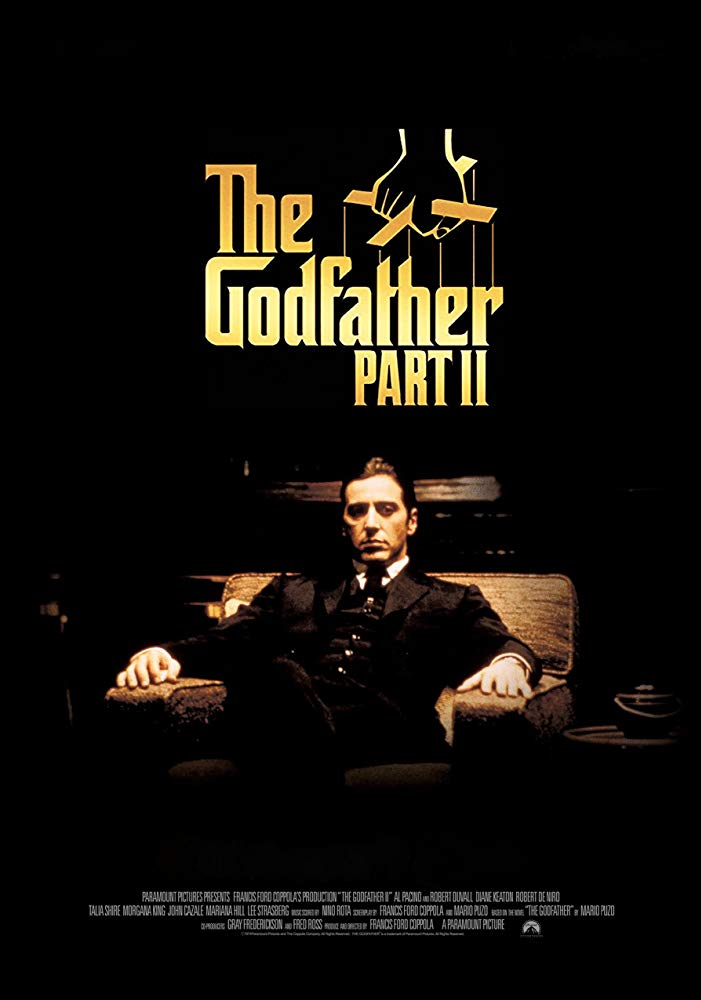 .
.
.
.
.


Number 18

Platoon
1986





.
.
.
.
.

Number 17

2001 A space odyssey
1968
"A masterpiece that can still leave you dizzy with wonder. As much as any movie ever made, this visionary science-fiction tale of space travel and first contact with extraterrestrial life is a spellbinding experience."






.
.
.
.
.

Number 16

Old Boy
2005
"Oldboy is a powerful film not because of what it depicts, but because of the depths of the human heart which it strips bare."






.
.
.
.
.

Number 15

Toy Story
1995
"
The computer-generated effects are a marvel. It's something of a bonus that the characters, dialogue, and story provide entertainment value of their own."






.
.
.
.
.

Number 14

Godfather
1972
"Just about as great as a movie's ever gonna be... As for the storytellng, The Godfather is an intricately constructed gem that simultaneously kicks ass."




.
.
.
.
.


Number 13

The Shawshank Redemption
1994
"A thumpingly good ode to friendship, hope, wit, wiles and wisdom, brimming with crackling characters and topped with the most twisteroo of twists since "The Crying Game."




.
.
.
.
.

Number 12

Blade Runner
1982
"This is perhaps the only science-fiction film that can be called transcendental."




.
.
.
.
.


Number 11

Aliens
1986
"Tautly paced and expertly directed, this roller coaster ride of a motion picture offers a little bit of everything, all wrapped up in a tidy science fiction/action package."




.
.
.
.
.


Number 10

The Terminator
1984
"A blazing, cinematic comic book, full of virtuoso moviemaking, terrific momentum, solid performances and a compelling story."




.
.
.
.
.


Number 9

Die Hard
1988
"This brash, clever picture has caught the attention of audiences after years of moribund product from the likes of Schwarzenegger and Stallone."




.
.
.
.
.

Number 8

Goodfellas
1990
"No finer film has ever been made about organized crime - not even "The Godfather."




.
.
.
.
.


Number 7
Big Trouble in little China
1986




.
.
.
.
.


Number 6
Jaws
1975

"One of the most effective thrillers ever made."




.
.
.
.
.


Number 5
Indiana Jones and the Raiders of the lost ark
1981

"One of the most deliriously funny, ingenious and stylish American adventure movies ever made."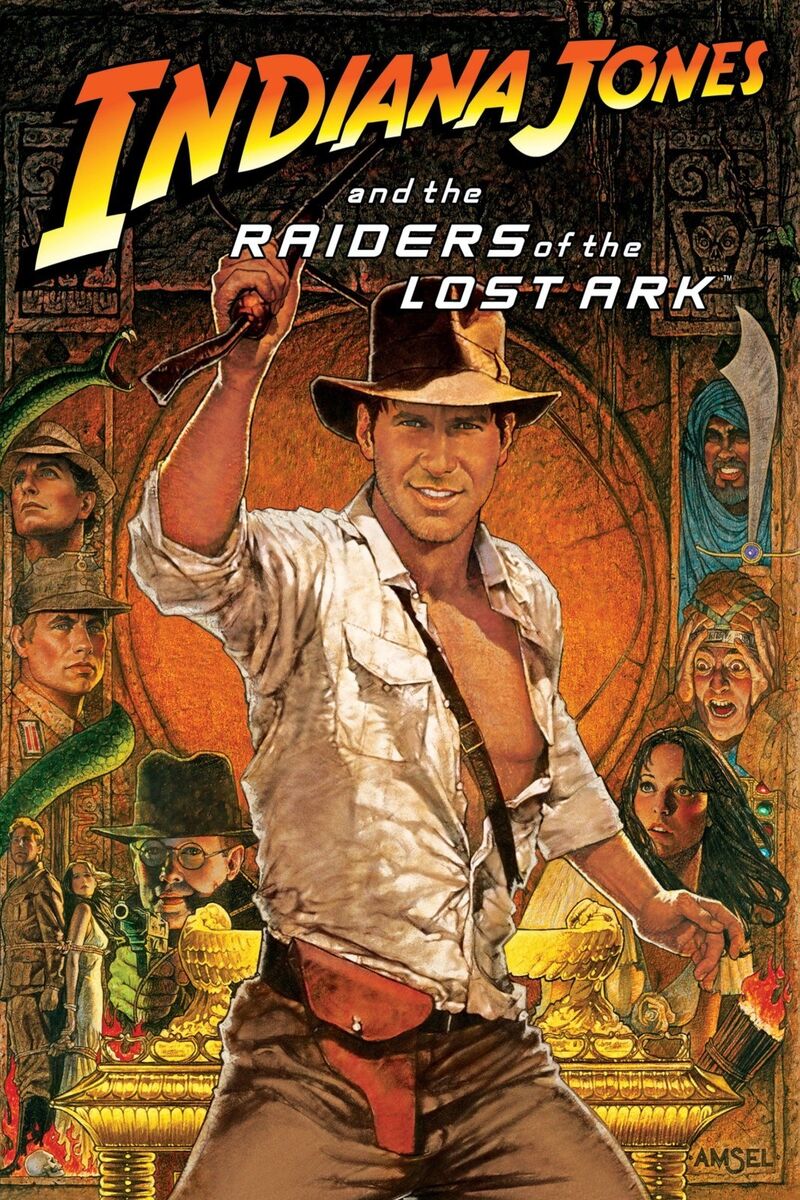 .
.
.
.
.


Number 4
Dark City
1998

"A great visionary achievement, a film so original and exciting, it stirred my imagination like "Metropolis" and "2001: A Space Odyssey."




.
.
.
.
.
Time for the big three!


Number 3
Back to the future
1985

"This brilliant contraption of a film could become the hit of the summer. It's a cinematic Rube Goldberg machine whose parts connect in audacious, witty ways"





.
.
.
.
.


Number 2
Alien
1979

"Scott's masterful use of shadows, framing and sound has never been more terrifying. No matter how many times you've seen this, you'll still be hiding behind your fingers at every conceivable juncture"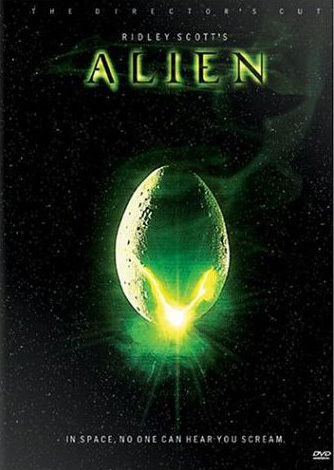 .
.
.
.
.

And your number 1 of all time is....

Star Wars: The Empire Strikes Back
1980

"It balances bloodshed with charm, spectacle with childlike glee. It's a near flawless movie of its kind."







So a few surprises in there for me, especially Dark City as I remember thinking it was good but not great. Will have to order that now to re watch it.
What do you think?

Edited by Kichijoten at 11:32:09 15-12-2014