I've been reading the EG Nanowrimo thread (National Novel Writing Month) and thought it was fantastic. Great to see people being really creative. Writing a novel, in any amount of time, is a massive challenge so I thought it might be fun for the aspiring writers around here to do something similar but on a smaller and more achievable scale.

So we have Eurogamer Short Stories (EGSS!.) All you have to do is write a short story based on any three of the themes in the picture below. I got these 'Story Cubes' so thought I might as well try them out.

Choose any three symbols from the photo below by row, column or diagonally and get to work on your short story.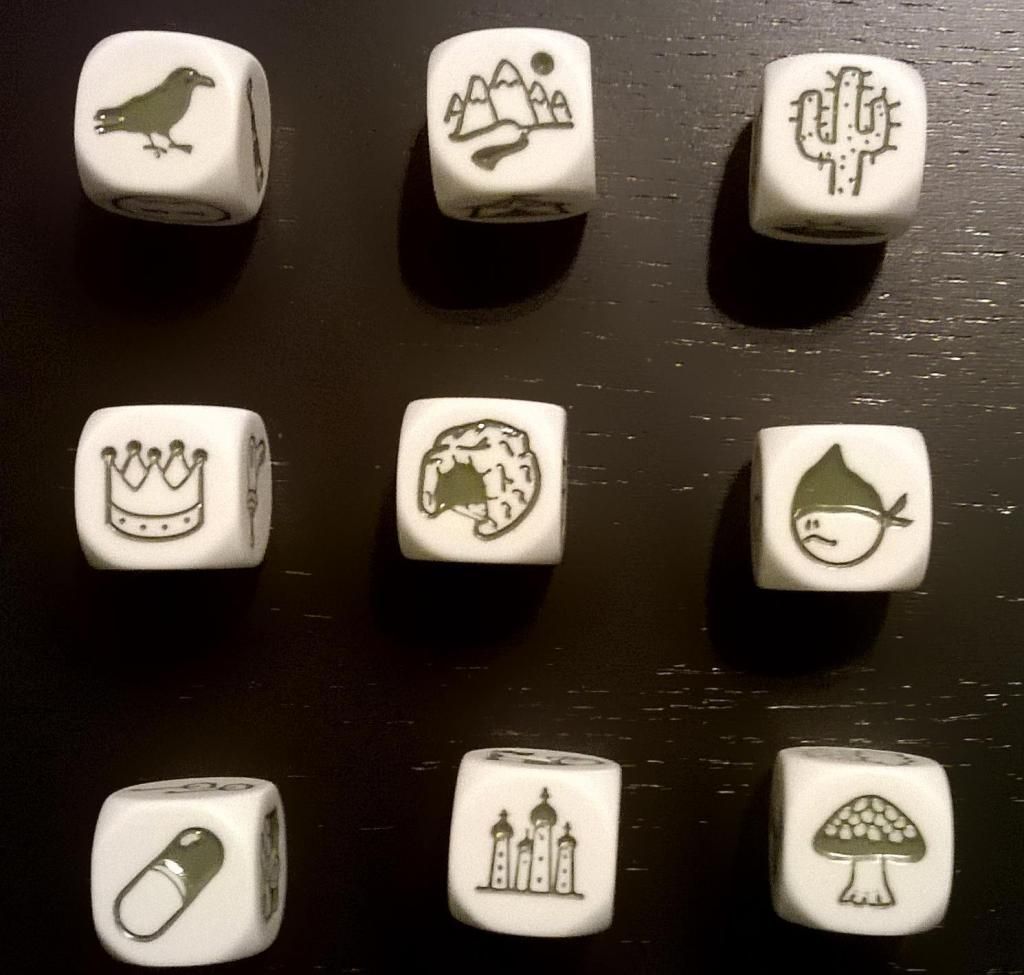 Ok, you have the rest of the month to come up with something! Or maybe it'll just be me here all on my lonesome. We'll see!